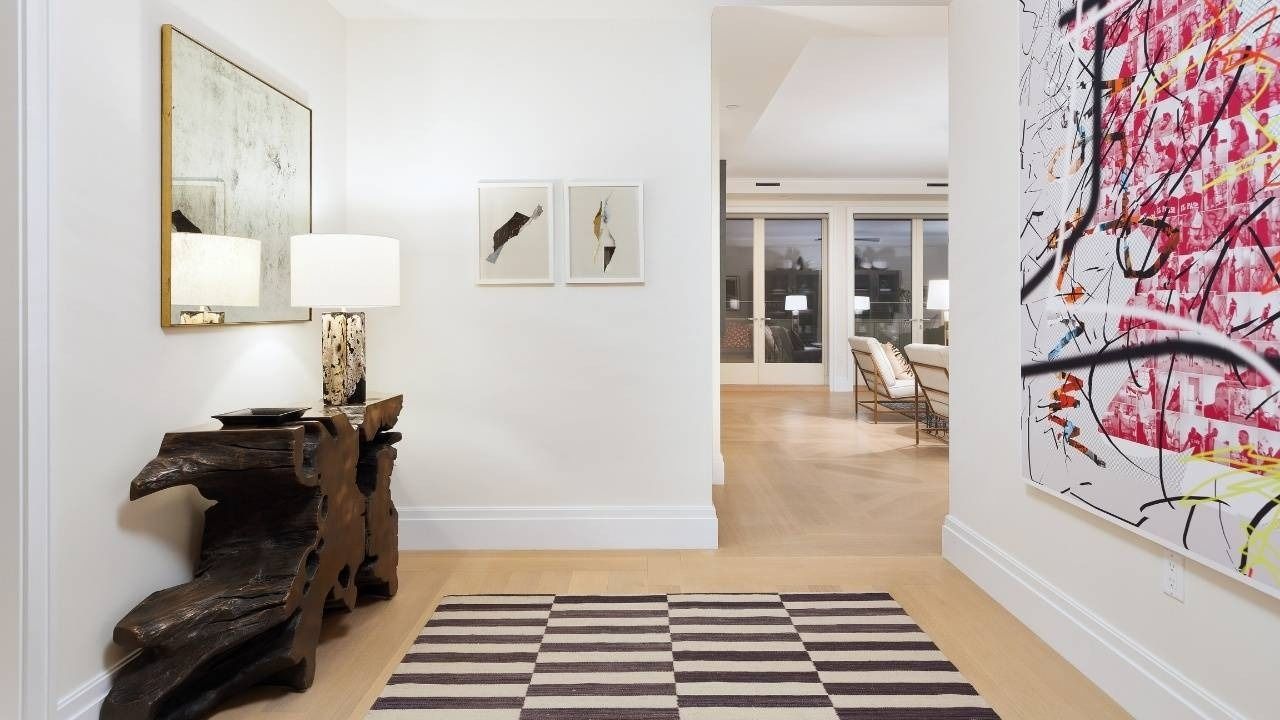 Lines on the floor are not only one of the best places to begin a design, but also one of the most powerful visual tools. Your lines on the floor can create optical illusions that trick the eye into thinking a space is larger, smaller, wider or narrower, cozier or minimalistic.
So when you're thinking about your floors, it's important to think about lines.
You'll start to notice that the lines in a room can lead the eye to a focal point or that photographers will use lines to compose a photo that helps us sense depth and direction.
Whether you're starting with a blank slate or utilizing what's already in a room start training your eye to see the lines.
VERTICAL LINES
Floors with stripes running vertically can make a room seem longer and narrower.
HORIZONTAL LINES
Floors with stripes running horizontally can make a room seem wider.
SMALL SQUARES
Floors with small squares (many lines) make a room seem more busy, but also cozy.
LARGE SQUARES
Floors with large squares (fewer lines) tend to play up the size or scale of a room.
DIAGONAL LINES
Floors with a diagonal layout generally open up and widen a room.
RUGS
If you can't change the floor, choose a rug with lines that have the effect you're after.
I created a quick reference guide to help you visualize what lines in different directions and patterns can do for a space.
WHAT LINES SHOULD I USE?
The short answer is it depends on what you're after. There's not a wrong way or a right answer, it's about the story you want to tell and the feeling you want to achieve.
If you're working with a smaller room that you'd like to feel larger you could use horizontal lines to widen, larger squares to play up the size or a diagonal layout to open things up.
If you want a space to feel more cozy and intimate, smaller square could be the way to go.
If you want to highlight a view at the end of a room, lines running vertically straight toward the window will naturally lead the eye right to the window.
WHAT IF I'M WORKING WITH EXISTING FLOORS?
It's more common than not that you'll be designing around existing floors. You could also have some prominent lines to work with on the walls or mouldings too. Either way, you can always work with what's there to direct the gaze in a certain direction with rugs, groupings of decor and furniture.
Rugs are one of the easiest and most effective ways to redirect lines on the floor.
What other questions do you have about lines on the floor? Email me.